Inductive Components
Today, transformers, chokes and coils are vital in electronic and electrical equipment and the large variety in demand has generated an extensive range of designs and material grades.
LINTRON offer a full range of inductive components, specifically designed for every application, from miniturized telecom components to power transformers in switched mode power supplies (SMPS).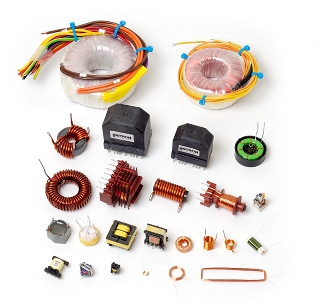 In the menu to the left you will find a selection of different types of inductive and electromecanic components.