Chokes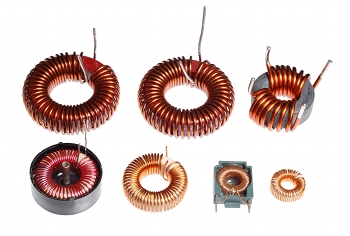 Chokes represent a large variety in applications, eg. EMC supression coils, current compensated or differential mode types, storage chokes in SMPS converters, filter chokes for DC current smoothing and power factor correctors in the mains. Toroidal core of iron-powder, moly-permalloy (MPP) or ferrite is the common choice.
LINTRON offer a full range of chokes for every application, custom-designed. Ask for more details.
Description
Chokes come in many different designs and types.

Storage Chokes (for EMI suppression)
DC Filter Chokes (for SMPS)
Current Compensated Chokes
Common Mode Choke
Custom Design
LINTRON can offer a wide range of types, sizes and dimensions.
Boxing options
Potted
Encapsulated
Cased
Mounting options
Through-hole
SMD (Surface mounting)